Day 1 :
Keynote Forum
Saga University, Japan
Time : 11:00-11:45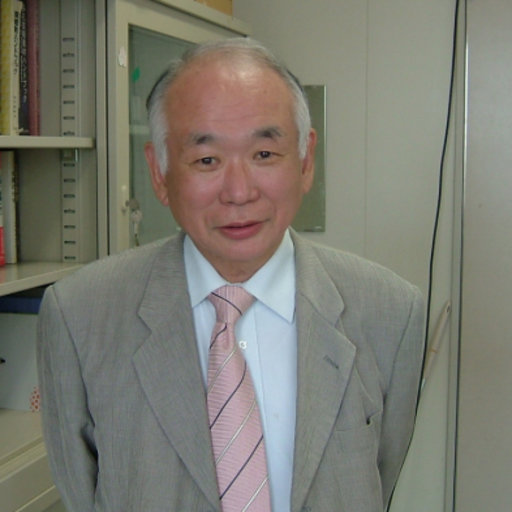 Biography:
Katsutoshi Inoue has received Bachelor's degree from Kyushu University, Department of Organic Synthesis, Master's degree from the same university. He became a Lecturer of Saga University, Department of Applied Chemistry in 1971. He has completed his PhD degree from Kyushu University and became an Associate Professor of Saga University in 1974 and then became Full Professor of Saga University in 1986. He retired from Saga University and became a Professor Emeritus of the same university in 2009. His field is separation chemistry and technology such as adsorption, ion exchange and solvent extraction.
Abstract:
Novel environmentally benign adsorbent was prepared from waste residue of microalgae after extracting biodiesel oil by a simple manner of treating in concentrated sulfuric acid at high temperature. Although the feed material, the microalgal waste itself, was found to selectively adsorb gold(III), palladium(II) and platinum(IV) from hydrochloric acid solution over base metals such as copper(II), nickel(II) and so on, the adsorption of gold(III) was dramatically enhanced by the treatment using concentrated sulfuric acid; it was recovered as metallic gold particles. In order to improve the adsorption behavior for palladium(II) and platinum(IV), some chemically modified microalgal gels were also prepared by immobilizing some functional groups such as dithiooxamide, polyethyleneimine and trimethylamine. In addition to the basic investigation about the adsorption behaviors of these biosorbents, adsorptive recovery of precious metals was also investigated from actual leach liquor of printed circuit board of spent mobile phones using the chemically modified adsorbent in order to verify its effectiveness for practical application.
Keynote Forum
Director of the Centre for Education in Environmental Sustainability at the Education University of Hong Kong
Time : 9:45 am - 10:30 am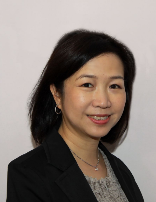 Biography:
Professor Winnie SO Wing-mui, Professor of the Department of Science & Environmental Studies, and Director of the Centre for Education in Environmental Sustainability at the Education University of Hong Kong. Prof So has actively engaged in environmental education work for years. She initiated various environmental education programmes for school and University students, for example, the "I Act, U Act! - Education for Plastic Waste Recycling" and "Plastic Resources Education – 3Rs & 3Cs" , to carry out the education of plastic recycling with a new 8-compartment plastic waste recycling bin (8-bin) with designed patent received in 2015. Prof So has also endeavoured to promote the environmental sustainability work on solid waste management by organizing international conference and symposium in 2014 & 2016. She also actively served the Hong Kong community in various committees related to the environment, conservation, science and education
Abstract:
Plastics have become the ubiquitous material of the modern economy with their versatile properties. Global plastics production has increased twentyfold in the past half-century and is expected to double again in the next 20 years, which is an alarming situation. Hong Kong has certainly contributed to the plastics crisis, plastics are the third largest constituent of Municipal Solid Waste (MSW) locally, they accounted for 21% of total MSW in 2016, whereas the plastics recyclables' recovery rate was only14%, most of them were accumulated in landfills and natural environment. Educating the next generation on plastic waste recycling and management is indispensable to tackle the problem, thereby, a series of Plastic Recycling Waste (PRW) education programs were initiated by the Education University in Hong Kong, which included "I Act, U Act!" for university students in 2013-2015 and "3Rs & 3Cs" for primary schools during 2016-2018. These programs demonstrated how the teaching and learning packages contribute to the plastic recycling work combined with the using of an innovative 8-compartments Plastic Recycling Bin (PRB). The PRB served as an education tool to assist the students to practice the proper plastic recycling steps (3Cs – Cleaning, Classification and Compression), and collected the eight types of plastics according to their Resin Identification Code (RIC) numbers. The size and design of each compartment were based on the statistical data and policies from different Asian countries. With the implementation of PRW education programs, partnership between local schools and recycling industries was developed, students were given the opportunities to study the works of recycling industries through site visits, talks sharing, and experiential learning activities in recycling centers. While recyclers collaborated with the University to collect the recycled plastics from schools regularly. This speech will help to draw global implications from the local lessons on education for plastic waste recycling.