Venue & Hospitality
Welcome to the Official Attendee Housing Site for the 15th World Convention on Waste Recycling and Reuse scheduled during September 16-17, 2020 at Tokyo, Japan. Conference Venue & Accommodation Tokyo, Japan The Conference venue (Hotel Details) will be announced shortly. Sorry for the inconvenience caused! Any queries related to accommodation, reach us at recyclingsummit@asiameets.com Conference Dates: September 16-17, 2020
Conference Dates: September 16-17, 2020
Hotel Services & Amenities
Audio/Visual Equipment Rental.
Business Center.
Business Phone Service.
Complimentary Printing Service.
Express Mail.
Fax.
Meeting Rooms.
Office Rental.
Photo Copying Service.
Secretarial Service.
Telex.
Typewriter.
Video Conference.
Video Messaging.
Video Phone.
ATM.
Baggage Storage.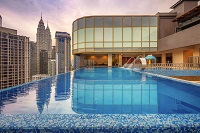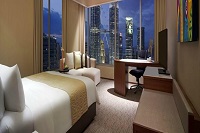 Transportation
Take shuttle from Narita International Airport -The journey normally takes around 15-20 minutes from the airport to the Hotel Raddison Narita -Free Airport Shuttlebuses depart from Tokyo Narita international Airport to the hotel
About City
Tokyo is the capital of Japan, and one of the world's most exciting and eclectic cities. You'll find everything in Tokyo – history, food, art, architecture, gardens, fashion and more – which is what makes it endlessly fascinating to explore.
Greater Tokyo is the world's most populous metropolitan area and is the center of Japanese culture, finance, and government. A bustling cosmopolitan city, Tokyo is also a major transportation hub and a world economic and industrial center. The city boasts a large number of world-class institutions of higher education, the highest concentration of universities in Japan. Tokyo was known as Edo until 1868, when the Japanese imperial family was moved there from Kyoto. Metropolitan Tokyo is generally defined as the four prefectures of Tokyo, Saitaima, Kanagawa, and Chiba, while the city of Tokyo proper usually refers to the 23 wards in Tokyo prefecture itself. The metropolitan area includes the major cities of Yokohama (the second largest city in Japan), Kawasaki, and Chiba, as well as rural mountain regions west of the city, the Izu Islands outside Tokyo Bay, and the Bonin Islands to the southeast in the Pacific Ocean.